Wichtig / Important !
Da mit Google Chrome nur über Umwege Downloads möglich sind, wird empfohlen Firefox oder Opera zu nutzen. Es ist aber auch möglich Dateien unter Google Crome oder Edge herunterzuladen. Einfach rechter Click mit der Maustaste auf das Symbol bzw. Link "Download" und dann "Ziel speichern unter" wählen. Eventuell muss man noch die Downloads von der Seite erlauben.
English (google): Since downloads are only possible indirectly with Google Chrome, we recommend using Firefox or Opera. However, it is also possible to download files from Google Crome or Edge. Simply right click with the mouse button on the symbol or link "Download" and then select "Save target as". You may have to allow downloads from the site.
Informationen
Category: Vietnam Project Singleplayer
Downloads: 4

Vietnam Project ssm Apocalypse Now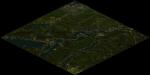 maps for Vietnam War

Vietnam Project ssm Good Morning Vietnam
I've been trying to stay sane during UK lockdown and created a fun and playable 512 map for the Vietnam project v 1.2 Eng called "Good morning Vietnam" a simple destroy all mission with many enjoyable components that I love about the VP. My thanks to this site also for sustaining my Sudden strike interest.

Mappack Vietnam Project