Browser Chrome...Wichtig ! Important !
Mit den aktuellen Versionen von Google Chrome sind bei bei den meisten Seiten im Internet keine Downloads mehr möglich. Bitte einen anderen Browser wie bsw. Firefox, Opera usw. benutzen.
English:
With the current versions of Google Chrome, most pages on the Internet can no longer be downloaded. Please use a different browser such as Firefox, Opera etc.
Weitere Informationen hier:
https://www.sudden-strike-maps.de/index.php/google-chrome-probleme-downloads
Subcategories:
Downloads: 2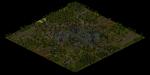 Single player Indroduction to the same named MP Mission ´´Secret Weapons! (2-8)´´ This Single player is simulation of mod 2v2. GB and USA X Germany and Italy. In MP mod is Japan instead Italy of course. 2.4 / HS2RW 1.0 / Marek Urban / archmagithesinisterblade@seznam.cz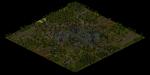 Version 1.1 Experimental autor first MP map for Hidden Stroke 2. 128x128 Small intensive Urban Assault Map. Supporting 1x1, 2x2, 3x3, 4x4. Tiny bug with worldsides in briefing, but this is not affected the gameplay so much...Hidden Stroke 2 resource war in in Menu of Game. HS2RW 1.0 / Marek Urban...