Wichtig / Important !
Da mit Google Chrome nur über Umwege Downloads möglich sind, wird empfohlen Firefox oder Opera zu nutzen. Es ist aber auch möglich Dateien unter Google Crome oder Edge herunterzuladen. Einfach rechter Click mit der Maustaste auf das Symbol bzw. Link "Download" und dann "Ziel speichern unter" wählen. Eventuell muss man noch die Downloads von der Seite erlauben.
English (google): Since downloads are only possible indirectly with Google Chrome, we recommend using Firefox or Opera. However, it is also possible to download files from Google Crome or Edge. Simply right click with the mouse button on the symbol or link "Download" and then select "Save target as". You may have to allow downloads from the site.
Informationen
Category: RWM 8.5 Singleplayer
Downloads: 5

RWM 8.5 Cold Eastern Front by Dark11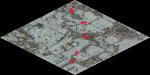 Map by Dark11
Winter 256x256

English Map and Mission

Cold Eastern Front
-----------------------

You are to take command of a backwater sector of the Eastern front during the cold winter.
Soviets are constantly probing and working on your defenses.

Once you take command as replacement for a incompetent Officer you are to reorganize defenses .
The General staff will give you orders , of which you must follow! Don't get yourself killed! You are to remediate the situation in this sector. From what seemingly is a under-manned backwater, with opposing artillery duel, will quickly becomes a focal point along the front!

Under  your command this sector must endure, and advance against all odds!

Mission and Scripting also by Dark11

Subscribe to Badger Lowe on Youtube to view him playing some of my maps!
Thanks to Badger Lowe for Streaming!
Thanks to Karim for Support!
Thanks to the RWM Team the maps i have made with their mod!
Thanks to the RWG Team for projects i have in the works with their mod!
Thanks Sudden Strike Maps de for hosting!

Let me know if there are any issues in the comments and i will try and fix them!
No Airstrips

RWM Allied Advance 1944 by Dark11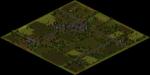 Fictional engagement involving Germans US and British forces in 1944

Map size 128x128
Playtime 30 mins to 1hour

Player supports British Recon Advance, until reinforcements arrive.
Advance South to the Eastern Road, then advance on the town once the British do.

Action packed with interesting events. Short fairly easy and fun!
Once the town is clear be sure to search the standing buildings one by one with infantry to locate and German stragglers hiding in the houses.

Have Fun and let me know if there are any issues.

RWM Siege of Odessa by Dark11 Soviet Defense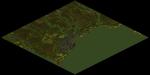 RWM 8.5 Single player Mission and Map by Dark11
Siege of Odessa Soviet Defence
512 x 512
playtime 2-3 hours 
Mission in English
Defend for as long as Moscow see's fit.
You will organize a defense and hold off against Germans and Romanians advancing.
Comment if there are any issues and i will fix them!
TY
Dark11

Battle of Abbevile (June 1940)

map for rwm 8.5